Sunset at the Cotton Castle (Pammukale)
A mother and son stroll in the hotspring waters of Pammukale, Turkey.
Kedi (cat)
Turkey is full of cats. This cat and his two brothers live in a hostel I stayed at in Selcuk, Izmir.
Avanos is a town in the Cappadocia region of Turkey, known for its pottery and ceramic masters.
A local market vendor proudly shows off his harvest.
Just about everything is for sale at the local markets in Derinkuyu, Turkey.
Turkish coffee tasting in Konya, the most religious city in Turkey (also the home of Rumi's grave).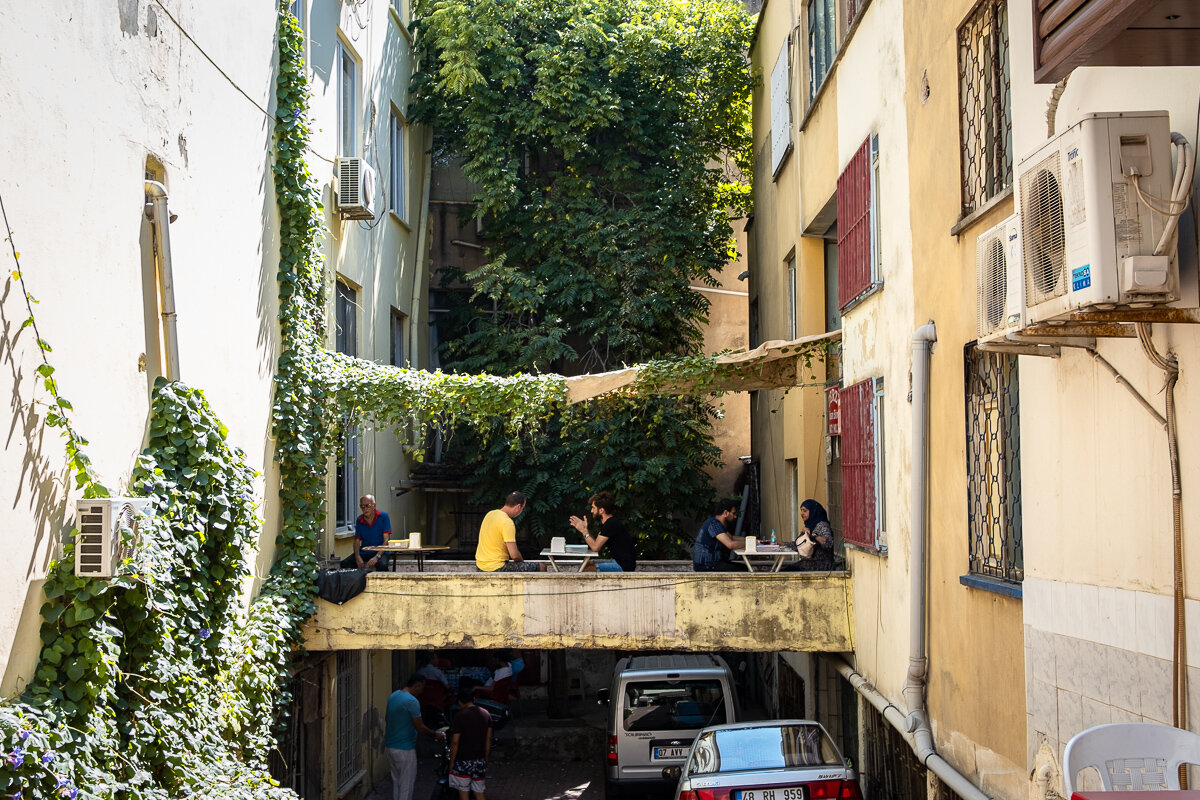 The perfect patio spot to enjoy a turkish coffee and some borek (cheese and meat filled pastry).
A shopkeeper catches up on the daily news in the beautiful seaside town of Kaş, Turkey.
"Ma'am you look like the perfect person to buy my carpet"
A woman weaves carpets by hand on a loom. Each carpet takes anywhere from 3-12 months to complete.
Vegetable and indigo died wool at a carpet shop in Urgup, Turkey.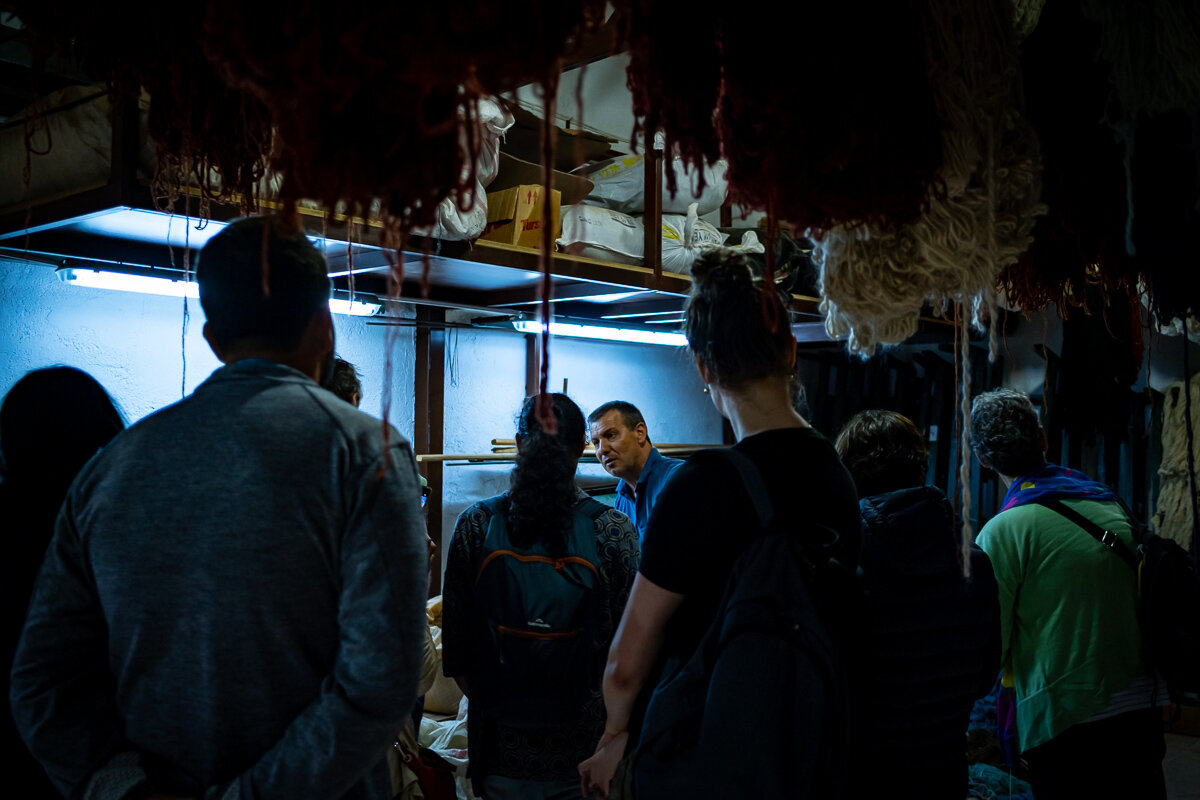 The carpet shopkeeper shows us the vegetables he uses to die the yarn. This carpet weaving business has been in their family for three generations.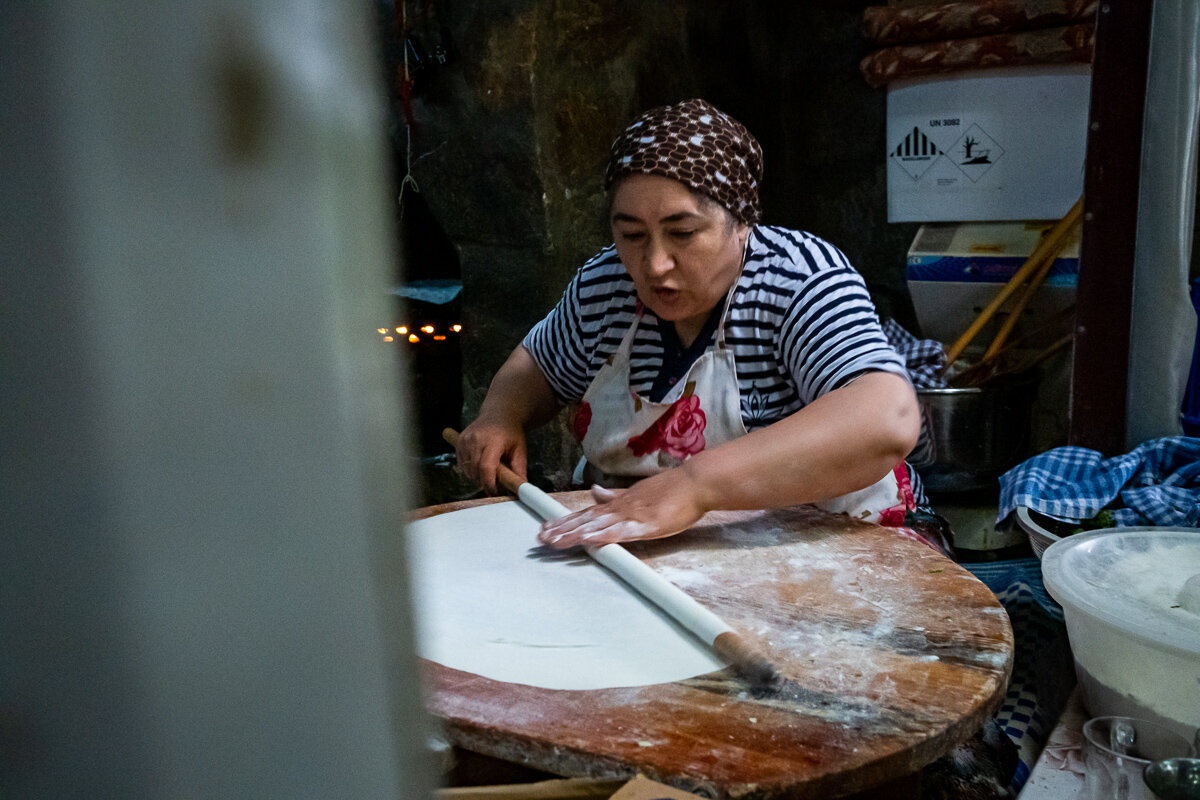 A cook prepares Gozleme, a popular and delicious snack consisting of pastry dough, cheese, and spinach, all prepared on the spot and cooked over a hot stone oven.
There are hundreds, maybe thousands, of stray dogs around Turkey. The majority of them have been tagged so the government can keep track of numbers and their whereabouts. Many of them are well fed and taken care of by restaurant owners and shopkeepers in the neighbourhood.
Shisha (or Nargile) is a popular way to wind down for Turkish people and especially students during their time off. This beautiful cafe offers shisha, tea, and turkish coffee (and free wifi, of course).
Laundry hanging to dry in Nørrebro, Copenhagen.
Vendors at the Grand Bazaar in Istanbul, Turkey
A man takes an afternoon walk through Kadikoy neighborhood in Istanbul. Most older men are seen with their string of beads in hand. Some use the beads for religious practices while others simply use them to pass the time.
Maddie
Taken at our homestay on a farm with a Kurdish family in Kahta village, Eastern Turkey.